Tightening Pores - Is it Possible?
Pores may not be as visible as wrinkles, acne or scars. However, large pores are definitely not the "dream skin" for all of us. A bunch of advertisements and products labelled "pore refining" or "pore minimizing", therefore, easily hold attention of consumers.
And the fact is, those dreamlike effects are unlikely to happen.
1. Why pores cannot be minimized?
Here is what Mona Gohara, M.D., assistant clinical professor at Yale has said:
"The number of pores you have, along with the size of each pore, is genetically determined. The only way to really affect their appearance would be to unwind your DNA."
Your pores cannot become smaller than its inherent size. Erasing, or unclogging your pores, is impossible.
2. What causes large pores?
If your pores tend to appear larger, the reasons might be:
Excess oil in pores - that's why oily skin type is likely to have large pores than dry one.

Natural aging process.

Sun damaging.

Acne, pimples,…

Using comedogenic makeup products (which contain ingredients that can clog pores), but do not cleansing properly.
3. Which solutions to large pores?
That being said, but since "excess oil in your pores can stretch them out", said Mona Gohara, we can reduce their visibility by reducing facial oil.
a. Choose cleansing products wisely:
Many of us opt for a daily facial cleanser that has scrub, contain salycilic acid, or with a high level of pH. Those products often left a dry feeling after washing step, as all sebum and oil are gone. Nevertheless, counter-effects are likely to happen.
"All you're doing is ripping off the top layer of your epidermis, which damages your skin barrier, creating inflammation, excess oil production, and even more blackheads,'' says Dr. Gohara.
In brief, deep cleaning products or scrubbing agents should be used 1-2 times a week.
For daily routine, a pH balance facial cleanser will be the best choice.
Product suggestions:
Philosophy Purity Made Simple One-Step Facial Cleanser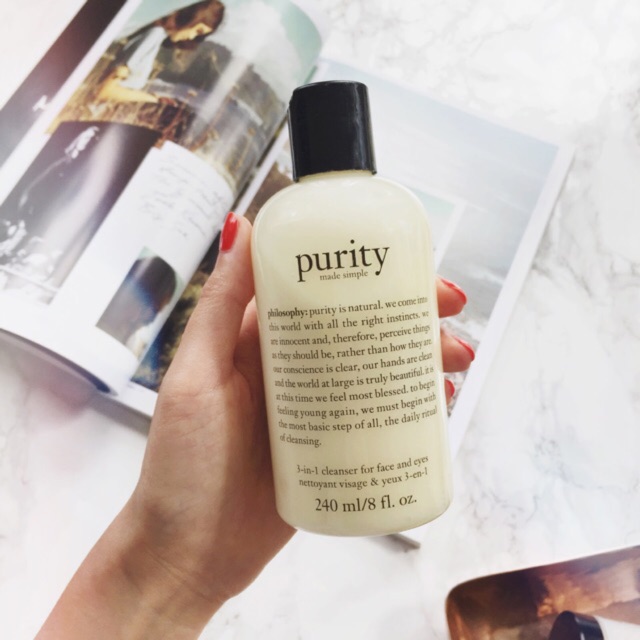 Kiehl's Calendula Deep Cleansing Foaming Face Wash
b. Using AHA/BHA products:
Chemical exfoliation is the best way to quickly unclog your pores without over-stripping skin. AHAs has the ability to peel away dead cells on the top layer of skin, while BHAs can even penetrate deep into the pores, breakdown the oils and treat acne.
Product suggestions:
The Ordinary AHA 30% + BHA 2% Peeling Solution
Neogen Dermalogy Bio-Peel Pads in Wine
Paula's Choice Skin Perfecting 2% BHA Liquid Exfoliant
c. Moisturize your skin:
It might seem a little bit confusing, but skip moisturizing step just make oily skin becomes oilier, and causes larger pores. A moisturizer will draw in moisture for long-lasting hydration, so that your skin does not have to produce excess oil.
A light texture as gel/water-based moisturizer that is quickly absorbed into skin is perfect for enlarged pores.
Product suggestions:
Fresh Rose Deep Hydration Face Cream
Medik8 Refining Moisturiser - Ideal for minimising the appearance of enlarged pores and regulating oil production
Tatcha The Water Cream Moisturizer - An oil-free water cream
d. Remember to wear sunscreen everyday:
The more sun exposure, the bigger pores. The reason is because the UV rays from sunlight are weakening our skin natural collagen - the main "wall layer" which keeps skin healthy, elastic and supple.
When our skin loses its needed collagen, the elasticity around the pores will be reduced - that is one of the main causes of large pores.
Opt for a product with an SPF of at least 30. An important note is, we need to avoid ignorance and misconceptions when using sunscreen, to bring about the best result.
Product suggestions:
La Roche-Posay Anthelios Shaka Fluid SPF 50+ Sunscreen
Anessa Perfect UV Sunscreen Skincare Milk
Avène Very High Protection Emulsion SPF50+